A walk through millennial Poreč
Bespoke holidays tailored exclusively to you
The Adriatic coast has recently become very popular. As long as you are not allergic to turquoise, you will soon understand why. The aquarium-like water in contrast to the white limestone cliffs is such an exquisite combo that the postcards barely manage to justify its charisma. The ultimate way to bring in Dubrovnik, its surroundings and the sparkling water on is with the kayak paddle in the top. And with good conscience, after active days, we can jointly enjoy the fresh food experiences that neither swam nor bounced long before they reach the countless restaurants and delicatessens.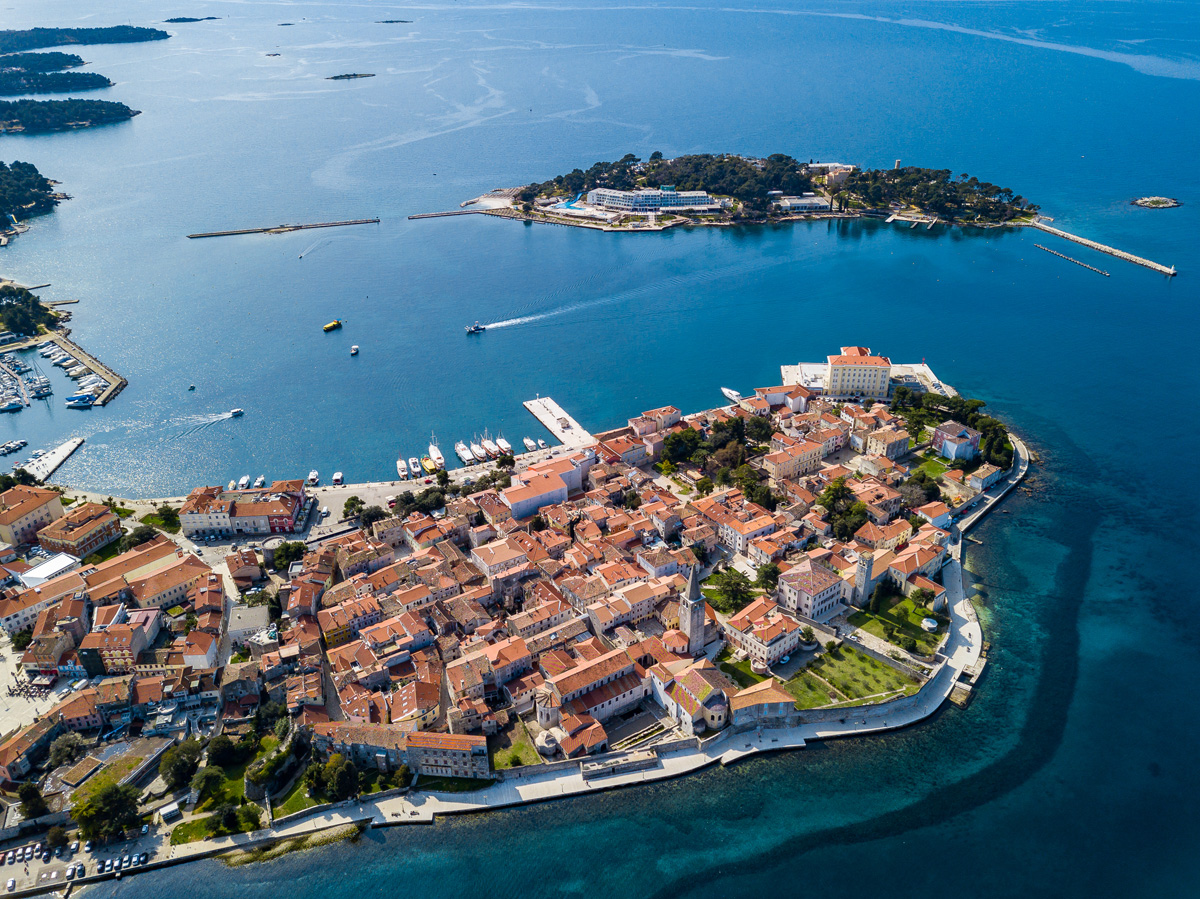 A walk through millennial Poreč
Famous for its two towers – round and pentagonal, Poreč takes you to some distant, long forgotten worlds with its mosaic of Gothic, Baroque, Romanic and Renaissance architecture. Its old town has been almost completely preserved in its original ancient form, with Euphrasian Basilica as the most important and most valuable cultural monument, listed on the UNESCO World Heritage List.
Built in the 6th century, the basilica prides itself on Byzantine era mosaics, and thanks to well-preserved signs all periods of its construction and renovation can be read. During our visit, you will have a chance to see the only completely preserved monument of Early Christianity in the world!
After the guided sightseeing, you will have enough spare time to explore hidden streets and their millennial stories at your own pace.
INCLUDED: TRANSFER, TOUR GUIDE IN POREČ, ENTRY TO EUPHRASIAN BASILICA
Our simple booking process
Book your tailor-made holiday in just two steps
Name
A walk through millennial Poreč
Price per person
680 HRK / 91 €
Package itinerary
What to expect and when on your holiday
If you have any questions concerning our services or you need help, please feel free to contact us!
Contact us