An Istrian night under the stars
Bespoke holidays tailored exclusively to you
The Adriatic coast has recently become very popular. As long as you are not allergic to turquoise, you will soon understand why. The aquarium-like water in contrast to the white limestone cliffs is such an exquisite combo that the postcards barely manage to justify its charisma. The ultimate way to bring in Dubrovnik, its surroundings and the sparkling water on is with the kayak paddle in the top. And with good conscience, after active days, we can jointly enjoy the fresh food experiences that neither swam nor bounced long before they reach the countless restaurants and delicatessens.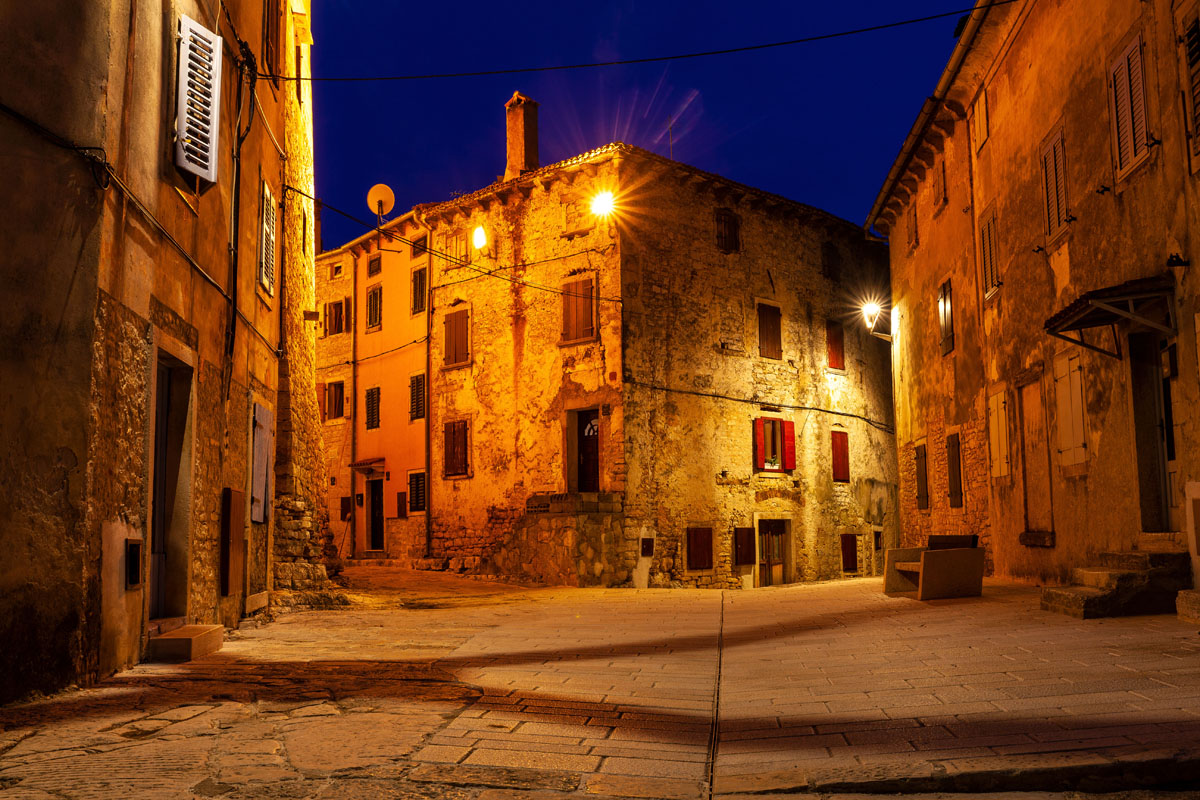 An Istrian night under the stars
On the Istrian peninsula, in an area of exceptional beauty abundant with natural treasures, intact nature and rich cultural and architectural heritage, we discover the town of Bale. This stone town lives tradition even nowadays, and offers unlimited exploring opportunities to its visitors. From the Gothic-Renaissance castle Soardo-Bembo, 19th century tower in the town center and it City Hall to the point where the 45. parallel passes, Bale will delight you with its simplicity and prevailing silence.
Not to leave everything just on walking and exploring the present of this picturesque town, after dinner we will take you to Fort Forno for the praised show "Istrian stories". In a dynamic and playful way, you will jump into the story about Bale's development from prehistory until today. On four languages, you will discover interesting facts about dinosaur traces found on Bale's coastline, as well as about courageous conquerors and their cultures which have contributed to the creation of a unique mosaic of historical heritage in Bale.
This is the perfect opportunity to try something new during your stay in Istria and create unforgettable memories!
INCLUDED: TRANSFER, DINNER, ENTRANCE TO THE SHOW, TOUR GUIDE
Our simple booking process
Book your tailor-made holiday in just two steps
Name
An Istrian night under the stars
Price per person
740 HRK / 99 €
Package itinerary
What to expect and when on your holiday
If you have any questions concerning our services or you need help, please feel free to contact us!
Contact us