An unforgettable sunset accompanied by dolphins' dance
Bespoke holidays tailored exclusively to you
The Adriatic coast has recently become very popular. As long as you are not allergic to turquoise, you will soon understand why. The aquarium-like water in contrast to the white limestone cliffs is such an exquisite combo that the postcards barely manage to justify its charisma. The ultimate way to bring in Dubrovnik, its surroundings and the sparkling water on is with the kayak paddle in the top. And with good conscience, after active days, we can jointly enjoy the fresh food experiences that neither swam nor bounced long before they reach the countless restaurants and delicatessens.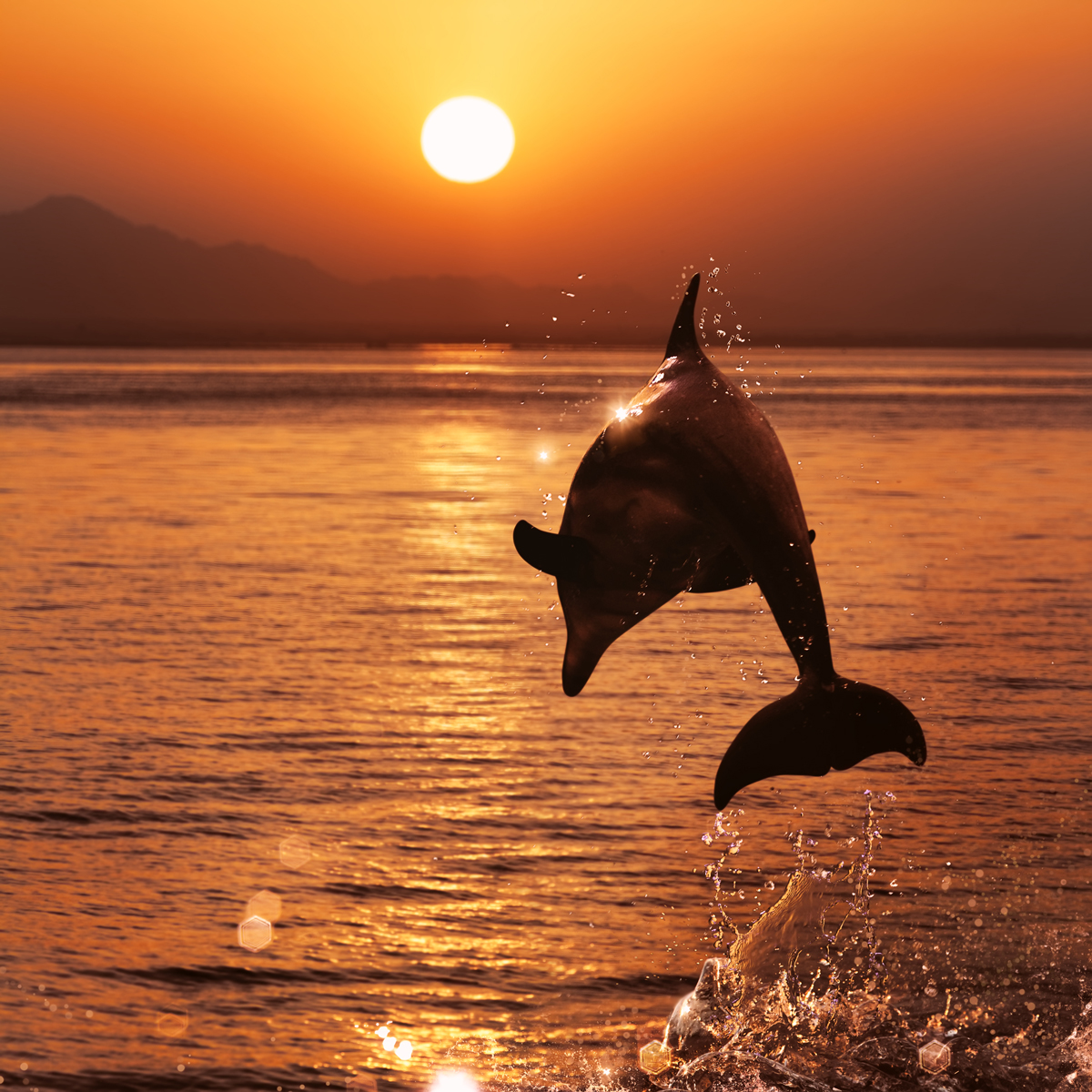 An unforgettable sunset accompanied by dolphins' dance
Boat trip
A completely different and unique sunset awaits you on our Adriatic! We are taking you to an unforgettable evening on the high seas, which is a perfect way to end your day. Istria is famous for its spectacular sunsets accompanied by a full color spectrum, and now you have the chance to experience them from the most beautiful viewpoint!
Dolphins tend to revel in sunsets too, and often during boat rides they dance nearby, making sure all our guests have a day to remember. This is an opportunity to create magical photographs, so don't forget to bring your camera or mobile phone!
The transfer from your hotel to the dock and back to the hotel after our trip is over is organized – worry not and let yourself enjoy this new experience.
INCLUDED: TRANSFER, BOAT TRIP, DRINK
Note: Even though dolphins are often spotted in the area, they are free animals therefore the observance during every trip cannot be guaranteed. Thank you for understanding.
Our simple booking process
Book your tailor-made holiday in just two steps
Name
An unforgettable sunset accompanied by dolphins' dance
Price per person
390 HRK / 52 €
Package itinerary
What to expect and when on your holiday
If you have any questions concerning our services or you need help, please feel free to contact us!
Contact us