Meet the queen of Istria
Bespoke holidays tailored exclusively to you
The Adriatic coast has recently become very popular. As long as you are not allergic to turquoise, you will soon understand why. The aquarium-like water in contrast to the white limestone cliffs is such an exquisite combo that the postcards barely manage to justify its charisma. The ultimate way to bring in Dubrovnik, its surroundings and the sparkling water on is with the kayak paddle in the top. And with good conscience, after active days, we can jointly enjoy the fresh food experiences that neither swam nor bounced long before they reach the countless restaurants and delicatessens.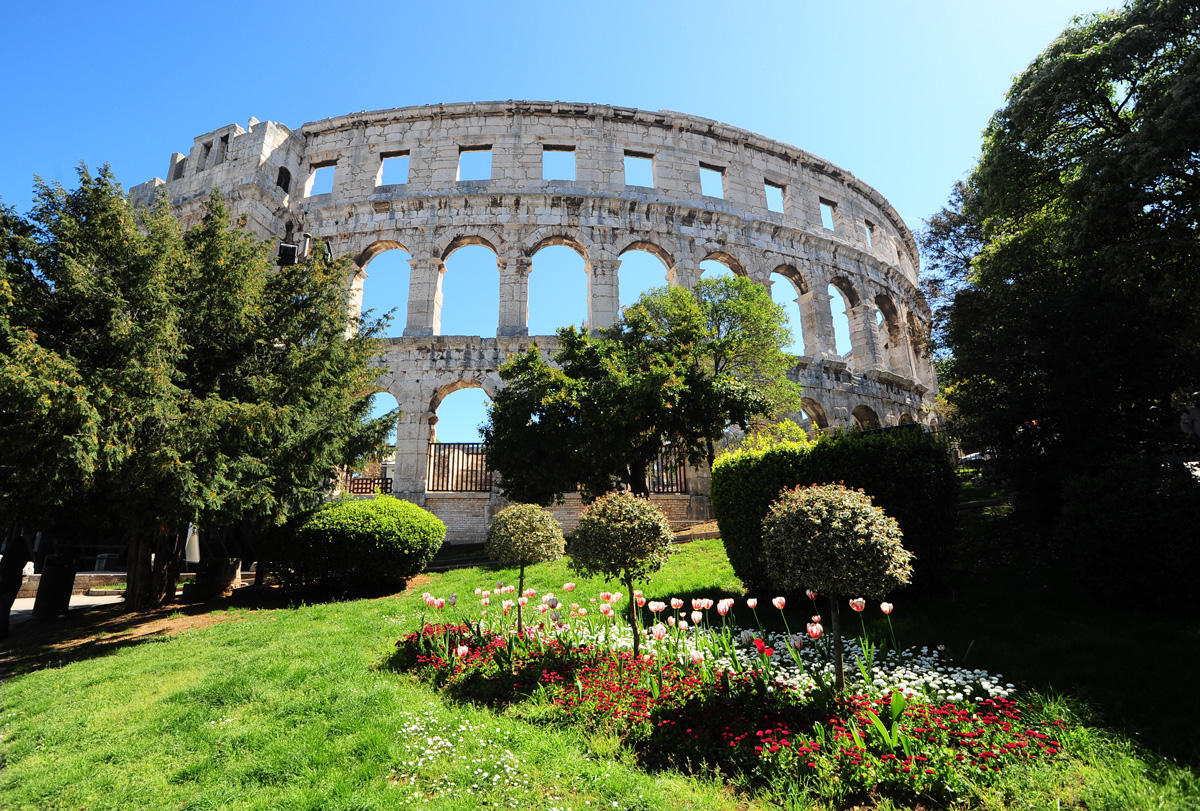 Meet the queen of Istria
Pula
Did you know that one of the six biggest Roman colosseums is located in Pula? It is also one of the best preserved! Besides this historical treasure, Pula has numerous archaeological sites that take you on a journey to ancient Roman times.
Situated on the south of the Istrian peninsula, for many people Pula is the main reason of visiting Istria. Crystal clear sea, delicious gastronomy and intact nature make of it the perfect choice to enrich your stay with new experiences.
Over a rather short walk, Pula puts many sights in the palm of your hand – the most famous monument of Roman architecture – Arena amphitheater built 2000 years ago, the beautiful Secession building of the city market offering an abundance of fresh local groceries, as well as the Roman arches and old city walls.
Join us on Pula's sightseeing, discover interesting facts about this city older than 2000 years and try to hear muffled sounds of ancient crossed gladiator blades in the amphitheater. We will spice up the day with some local wines tasting, all in order to add dimensions of taste and smell to our gastronomy stories!
INCLUDED: TRANSFER, ENTRANCE TO THE AMPHITHEATER, TOUR GUIDE, WINE TASTING
Our simple booking process
Book your tailor-made holiday in just two steps
Name
Meet the queen of Istria - Pula
Price per person
720 HRK / 96 €
Package itinerary
What to expect and when on your holiday
If you have any questions concerning our services or you need help, please feel free to contact us!
Contact us