Romantic, authentic, beautiful
Bespoke holidays tailored exclusively to you
The Adriatic coast has recently become very popular. As long as you are not allergic to turquoise, you will soon understand why. The aquarium-like water in contrast to the white limestone cliffs is such an exquisite combo that the postcards barely manage to justify its charisma. The ultimate way to bring in Dubrovnik, its surroundings and the sparkling water on is with the kayak paddle in the top. And with good conscience, after active days, we can jointly enjoy the fresh food experiences that neither swam nor bounced long before they reach the countless restaurants and delicatessens.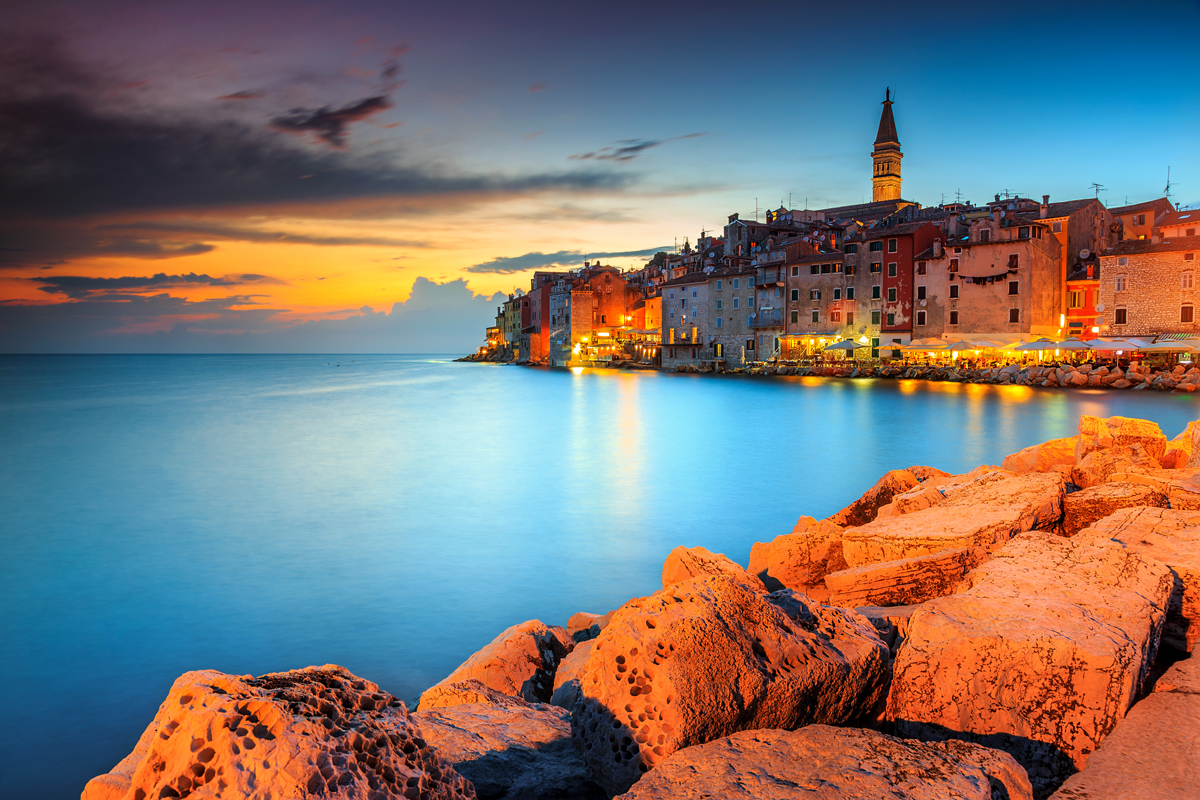 Romantic, authentic, beautiful
Rovinj
Together with its charming old town, Rovinj will enchant you with its atmosphere! Its narrow streets hide years and years of history, tales, past times and traditions.
Postcards of this picturesque town with its colorful houses and clear azure sea are among the prettiest in whole Croatia, while St. Euphemia's church's belfry watches over the city and gives the whole scenery a unique, powerful touch.
Besides the beautiful Forest Park Golden Cape and 67 kilometers of coastline, Rovinj offers museums where you can travel through the history of the city and the famous batana, whose eco-museum is included in the UNESCO Register of Good Safeguarding Practices for the preservation of the intangible cultural heritage of the world. Rovinj fishermen used to catch their fish in batanas until recently, and on evenings they would hang out with laborers in cellars, accompanied by freshly caught fish and a few glasses of tasty domestic wine.
Join us in sightseeing and discover why, after a longer hangout, it was sometimes hard to find the road home through the streets labyrinth of this vivid town. During 2 spare hours, you will have more than enough time to pamper yourself with some of the best Istrian delicacies and wines that this pearl has to offer.
INCLUDED: TRANSFER, TOUR GUIDE
Our simple booking process
Book your tailor-made holiday in just two steps
Name
Romantic, authentic, beautiful Rovinj
Price per person
630 HRK / 84 €
Package itinerary
What to expect and when on your holiday
If you have any questions concerning our services or you need help, please feel free to contact us!
Contact us